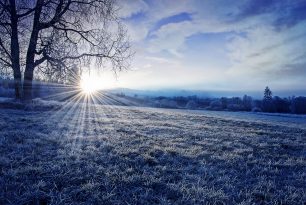 Christmas is just around the corner and the year is drawing to a close. A great time and also a reason to take a look back and review the passing year.
2018 was marked by the relocation of FKM to the new plant. After months of intensive searching and preparation, the move to the new location in Wustrow occurred in the summer. Our team's perfect interaction, the numerous helpers and our new landlord enabled the smooth and above all fast process to be a success.
2018 was also a year of further expansion at FKM: The great capacity utilisation allowed us to increase our workforce – both at the Wustrow site and in Sundern – and to offer permanent jobs to new colleagues.
In addition, FKM has also invested heavily in new technologies: a fully automatic sawing system and a bending machine, both cutting edge, were acquired. The saw machine not only significantly increases efficiency, it also reduces noise levels and thus actively contributes to protecting our employees' health. With the bending machine, FKM has managed to once again include bending as a new service in its overall portfolio.
Reflecting on the challenges of the passing year and all the tasks we have accomplished reveals once more that all this was only possible because we all worked together well. By 'all' we equally mean our staff, our customers and suppliers, in particular. They all contributed significantly to the success of FKM. For this, as well as for your loyalty, we would like to thank you from the bottom of our hearts.
We wish you and your families a Happy Christmas, peaceful days as well as all the best, lots of health and continued success in the new year.
Allow us to offer a quote from our famous poet Johann Wolfgang von Goethe for the new year:
'The new year smiles at me and I calmly leave the old one behind me, with its sunshine and clouds.'
Stephan Fischer and Eckart Achauer
Managing director
The new year is smiling at me…